THE CHILL SPA™ cool of bath
Cal spa
SKU:
WCHILLSPA(MLH)
|
UPC:
WCHILLSPA(MLH)
Give us a call on these and other products at 1-855-248-0777
Width:
42.00 (in)
Height:
84.00 (in)
Depth:
32.00 (in)
Condition:
New
Are you ready to plunge into a world of pure relaxation and rejuvenation? Look no further than the Chill Spa – the revolutionary ice bath that will take your chill to the next level. Combining cutting-edge technology with uncompromising quality, this cool bath is perfect for athletes, exercise fanatics, or anyone just looking for an invigorating way to cool off. So what are you waiting for? Get ready to experience the chill of a lifetime! 1-855-248-0777
Shown with high gloss white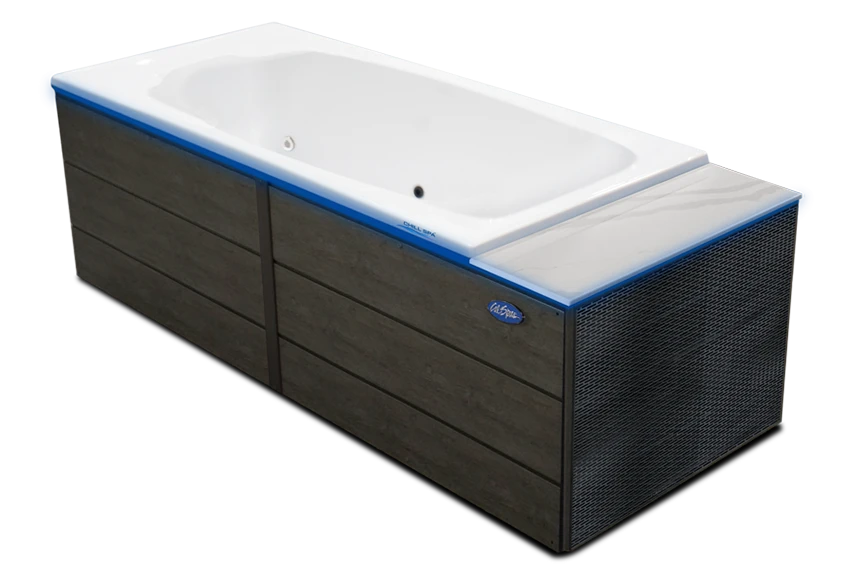 BENEFITS OF THE CHILL SPA

Recovery & Performance
Cardiovascular Health
Boost in energy
Immune Boost
Stress relief
Better sleep
Skin health
Pain relief

TOP FEATURES

Design for comfort
Design to last
Powerful cooling
No plumbing required
Plug and play(110V)
Underwater light
Filtration
Easy setup
Health Benefits
Whether you're looking to speed up your recovery after an intense workout or seeking a thrilling way to awaken your senses, The Chill Spa delivers on all fronts. Immerse yourself in the invigorating ice-cold water and feel your body respond to the powerful contrast therapy. The Chill Spa stimulates circulation, reduces inflammation, and promotes muscle recovery, giving you the edge you need to push your limits
Don't wait any longer to experience the extraordinary benefits of ice therapy. Take the plunge and immerse yourself in the power of The Chill Spa by Cal Spas. Contact us today to learn more about this groundbreaking ice chill tub and start elevating your wellness routine to new, exhilarating heights.
Cold exposure can significantly increase the production of norepinephrine in the body, with a consistent increase of 200-300% that does not diminish over time. The colder the temperature, the more pronounced the body's response to the increase in norepinephrine production.

Seating Capacity
1 person
2
power corded G.F.C.I
110 v 15 amp
3
Dimensions (W x L x H)
42" x 84"x 32"
4
Dry Weight - Lbs. (Kilograms)
5
Filled Weight - Lbs. (Kilograms)
6
Water Capacity - Gal. (Liters)
Give us a call on these and other products at 1-855-248-0777